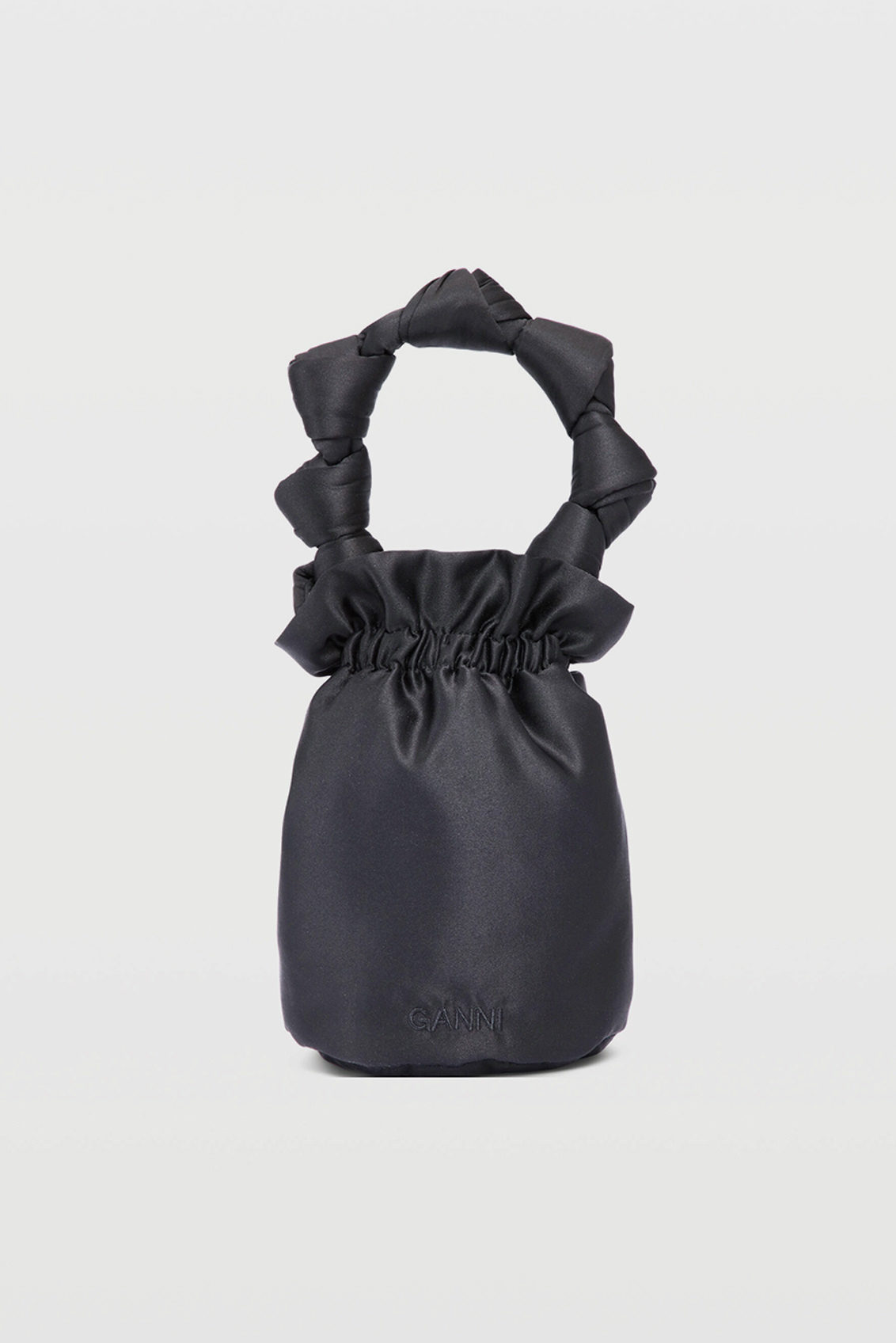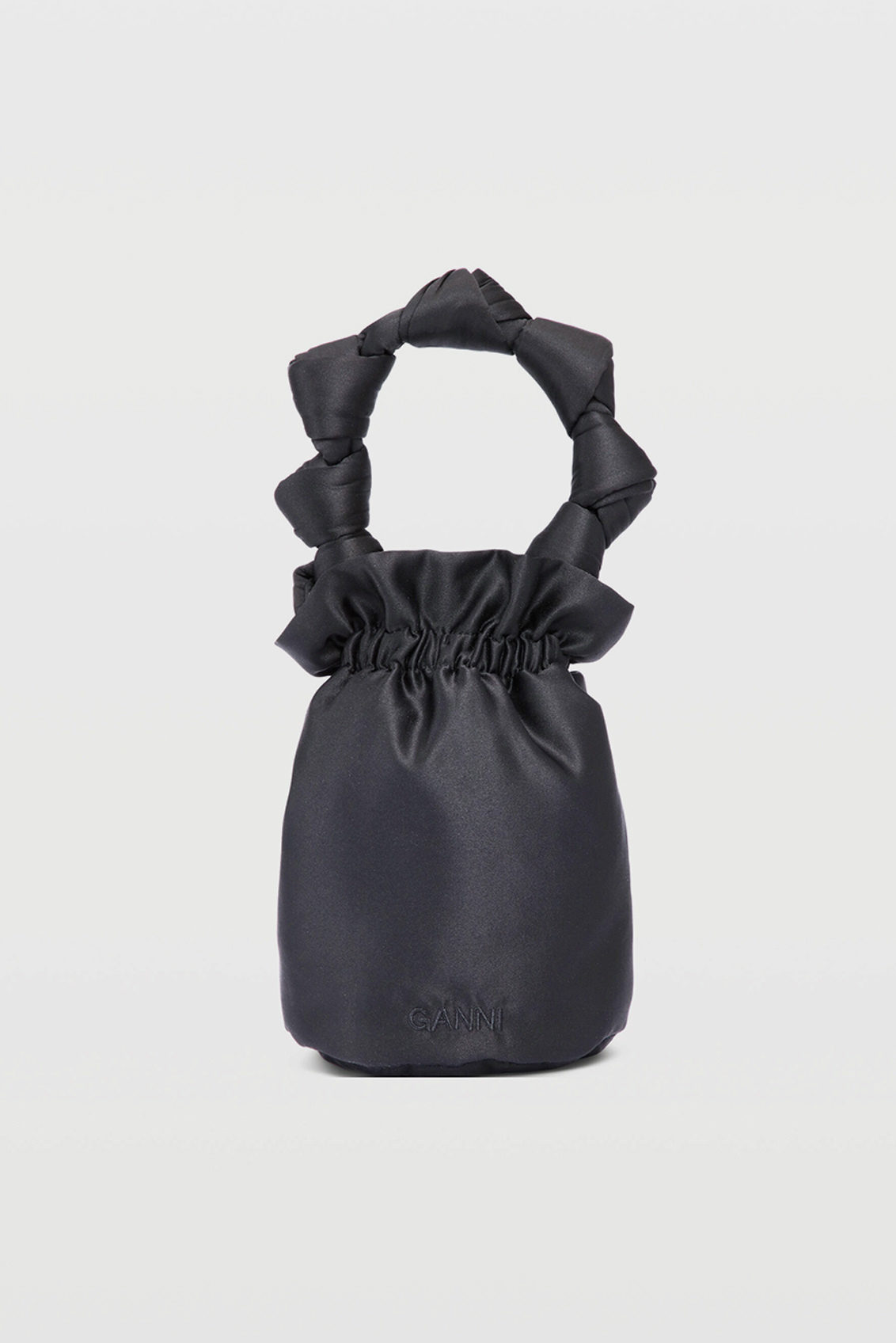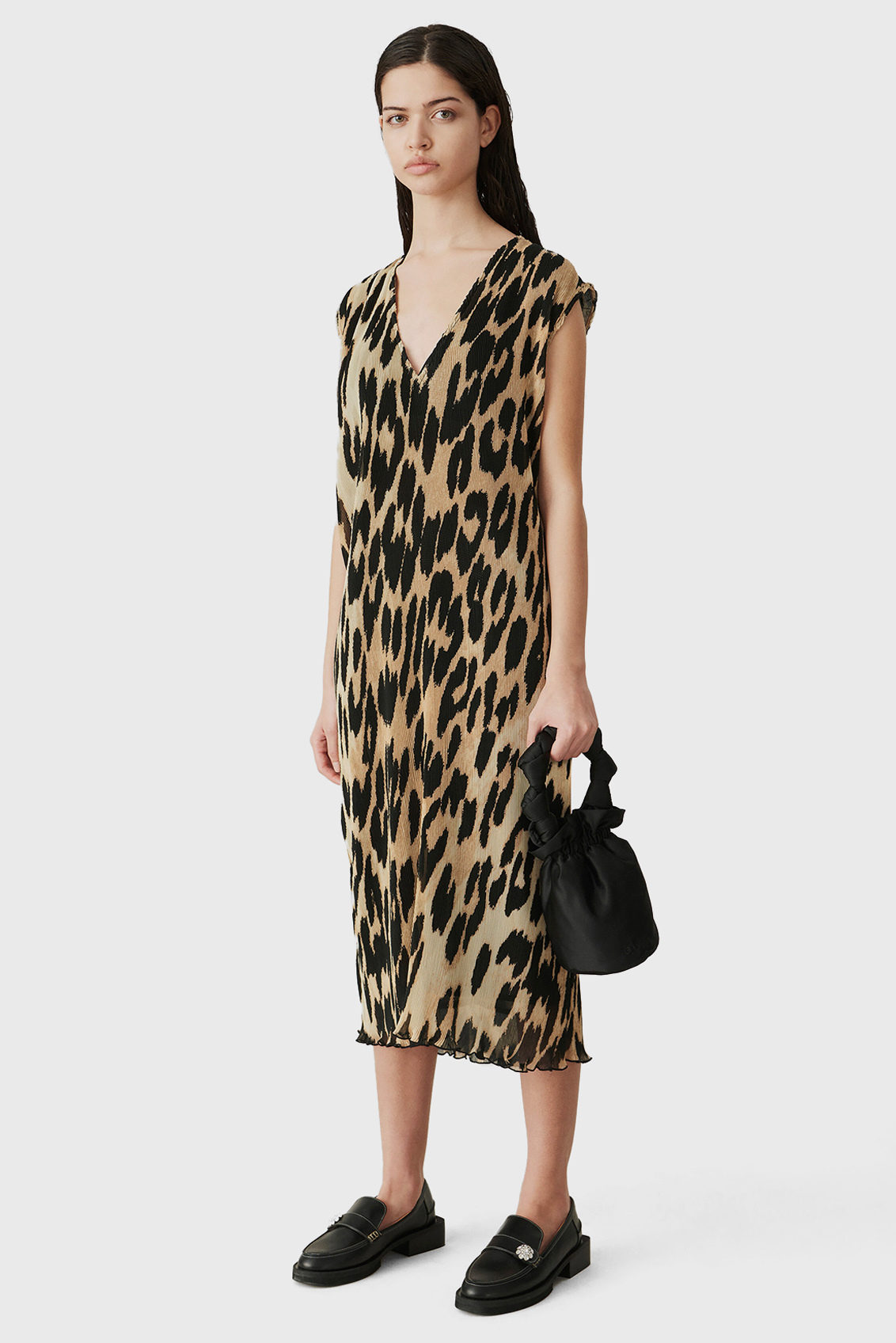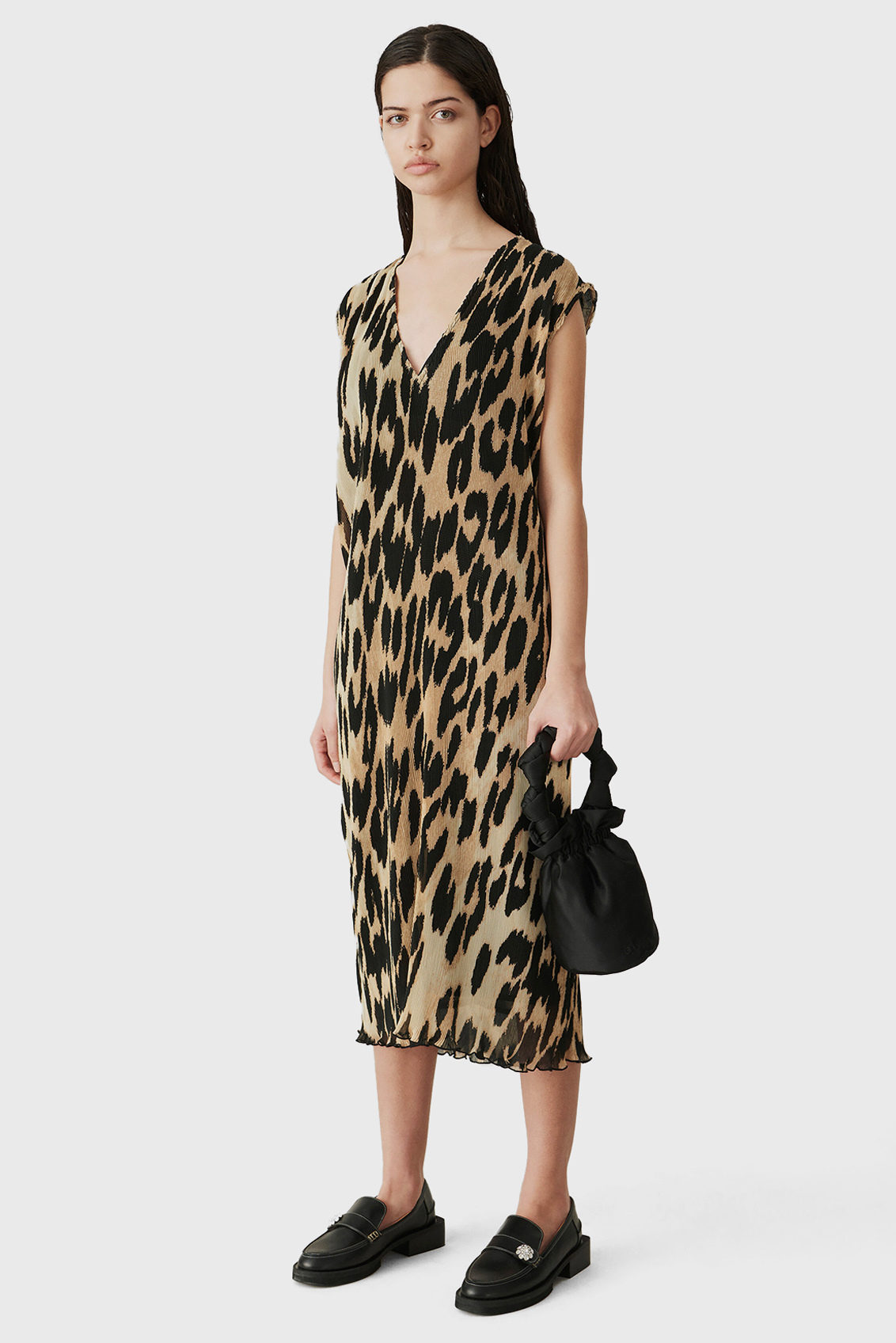 Ganni A3351 satin knots black
Mini-size top-handle purse in recycled polyester blend, finished with a knotted top handle with a satin look.

This piece is made of 51% certified recycled polyester. Using recycled polyester reduces dependence on petroleum as a raw material and can divert plastic from ending in landfills.
51% Recycled Polyester. 49% Polyester.