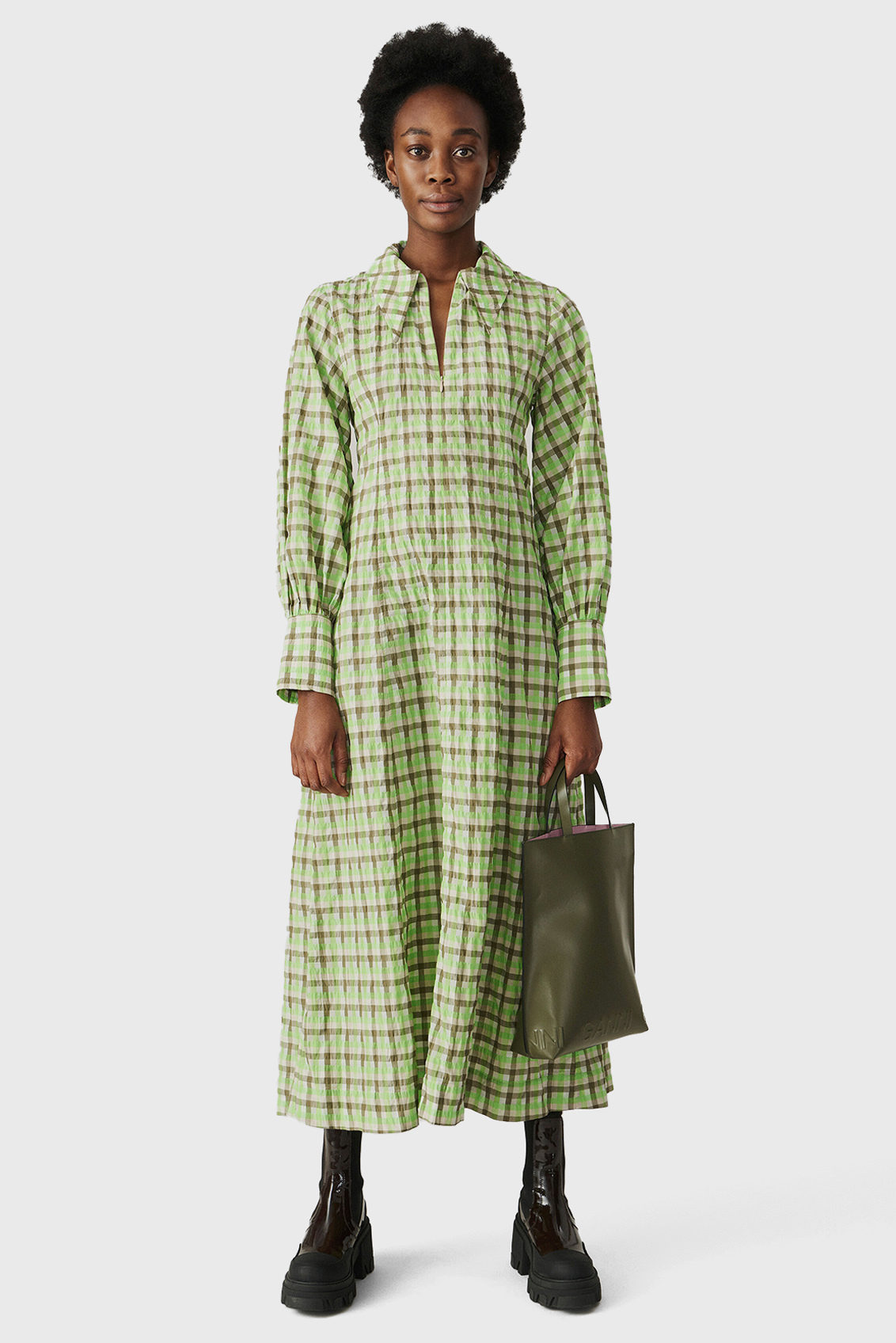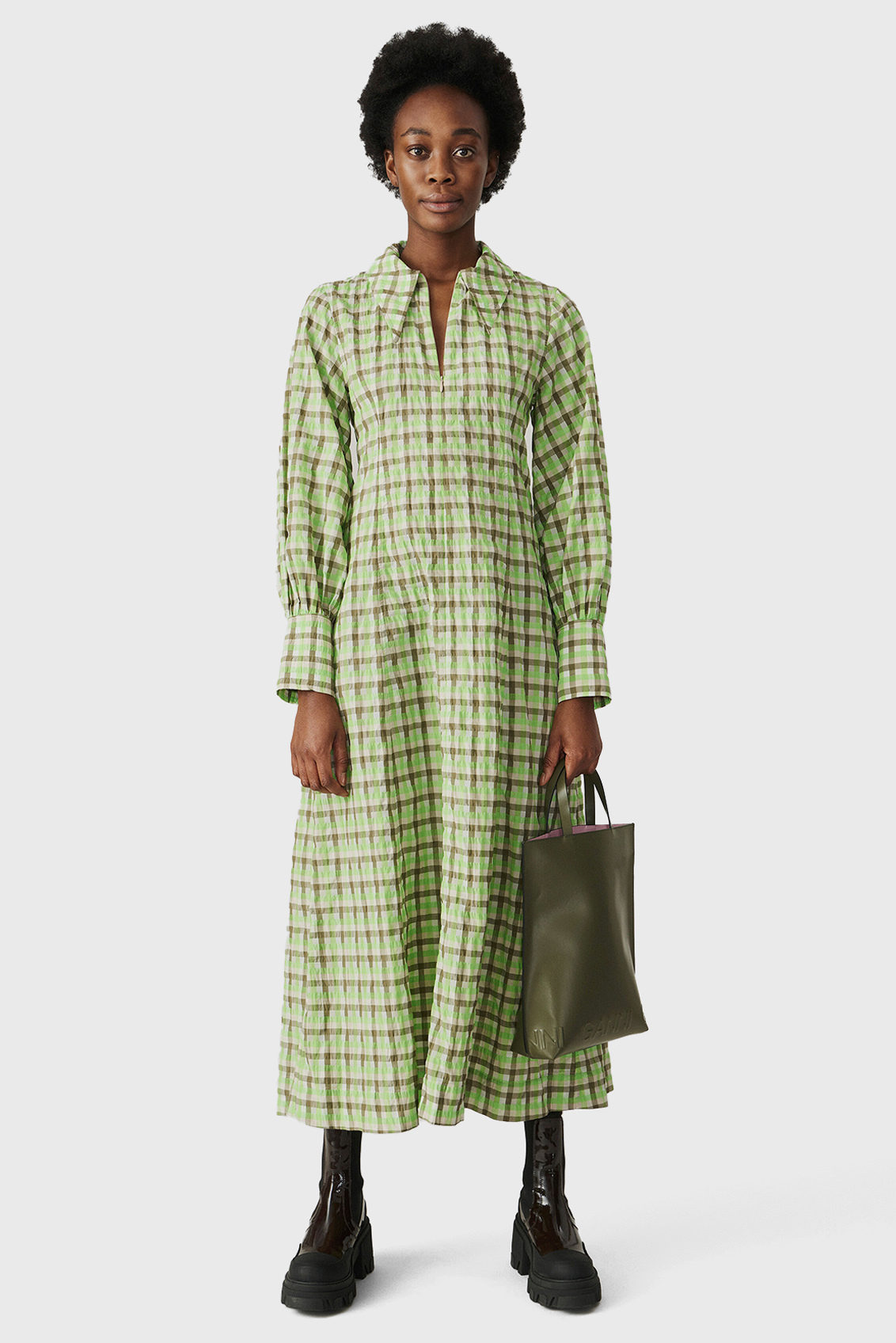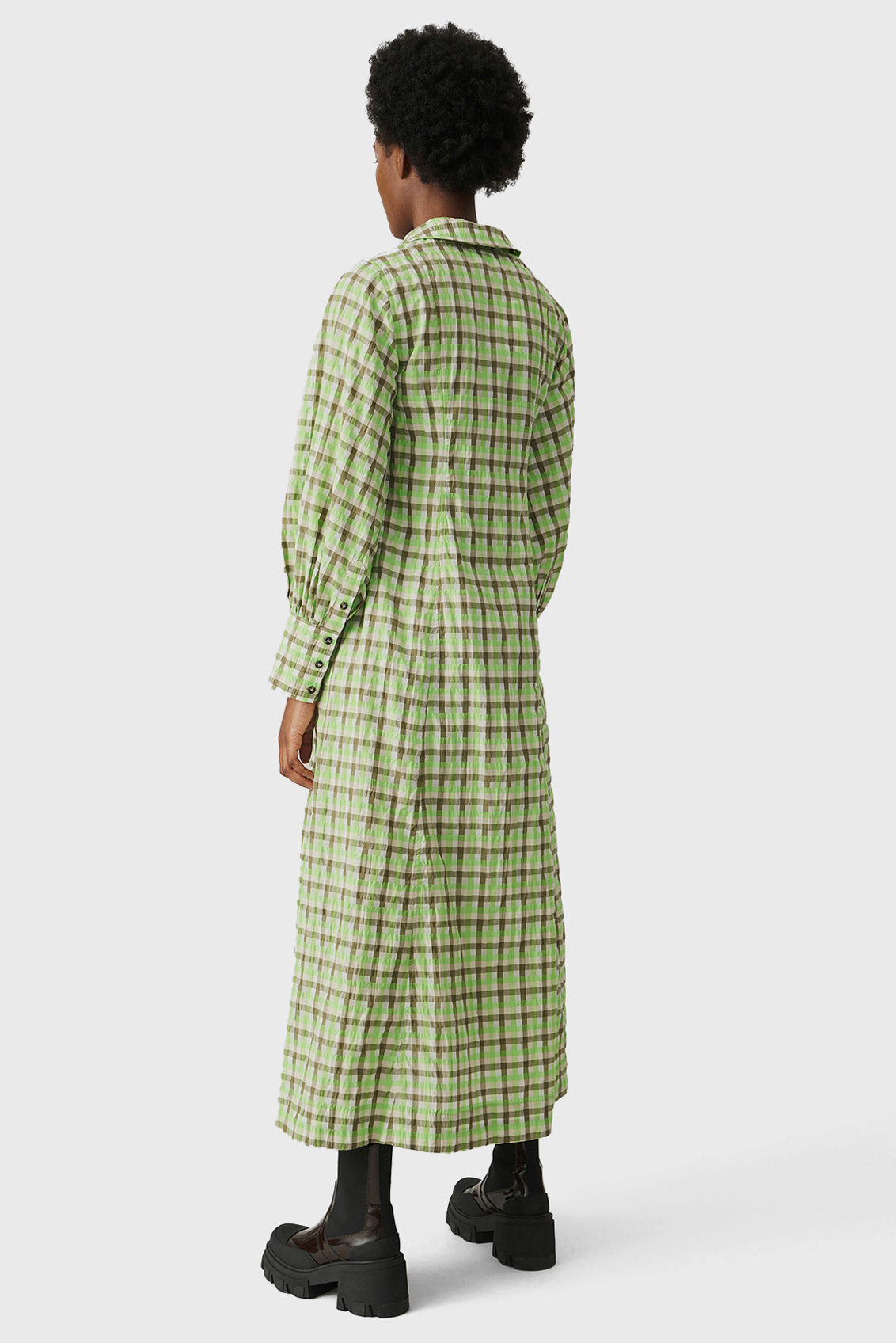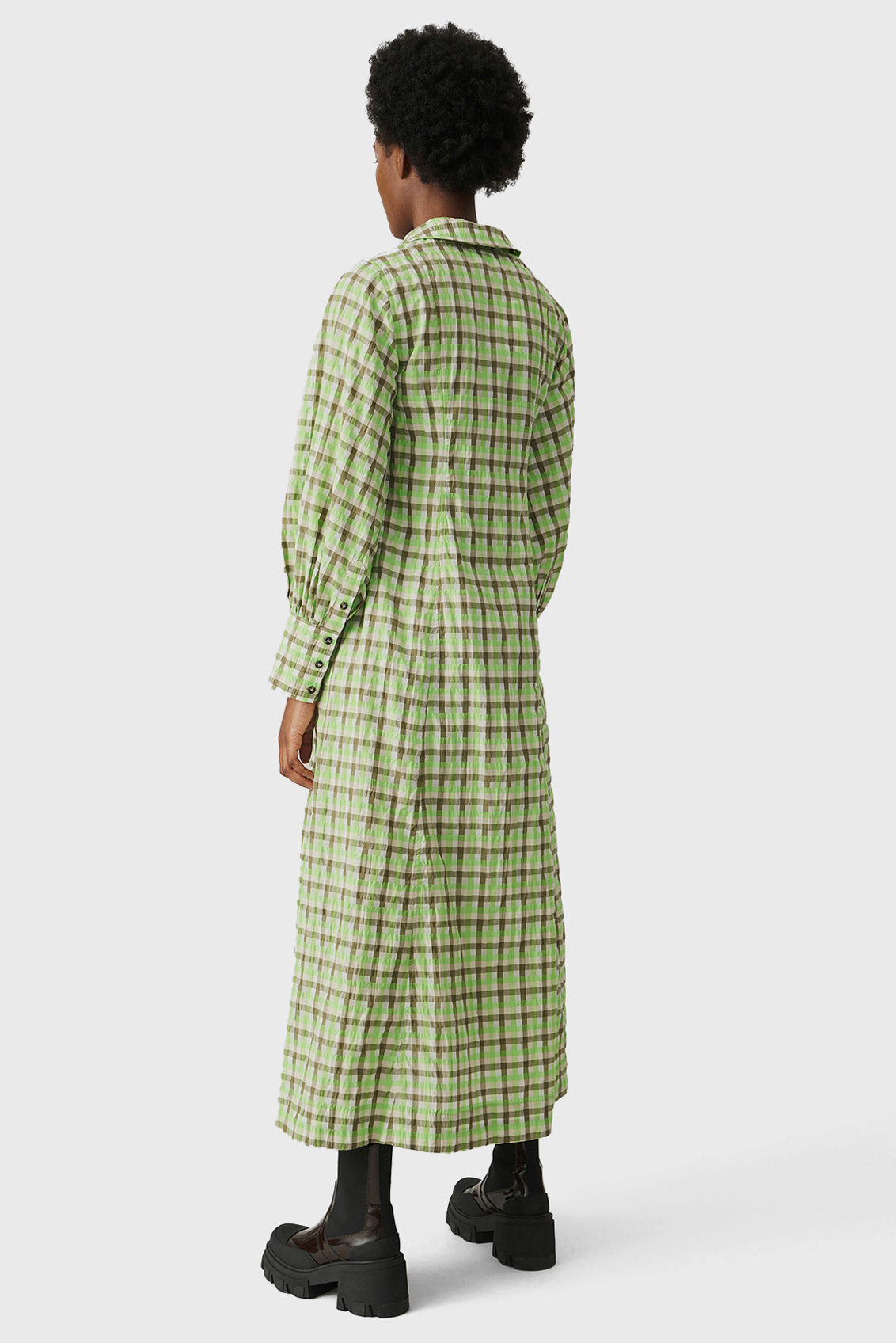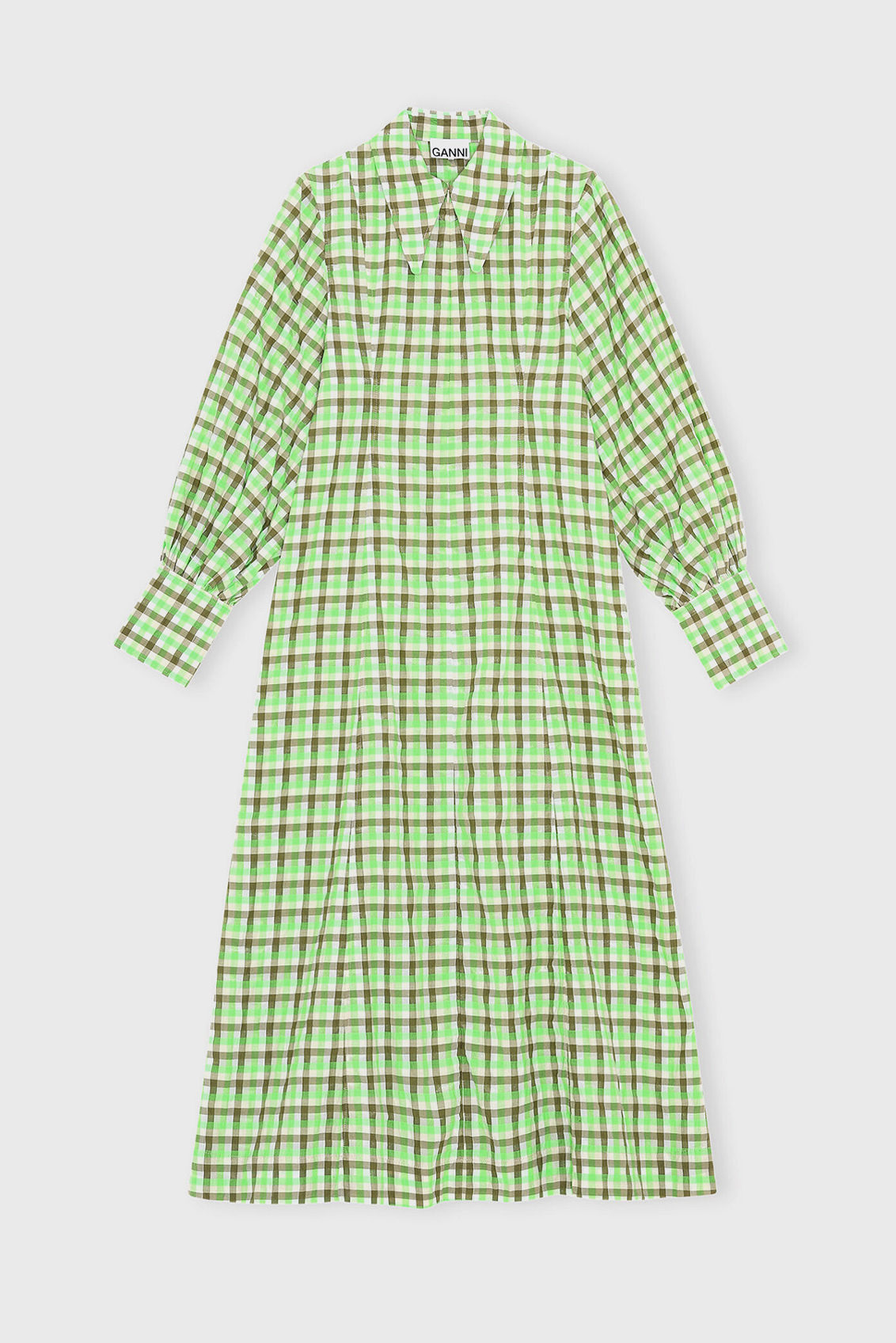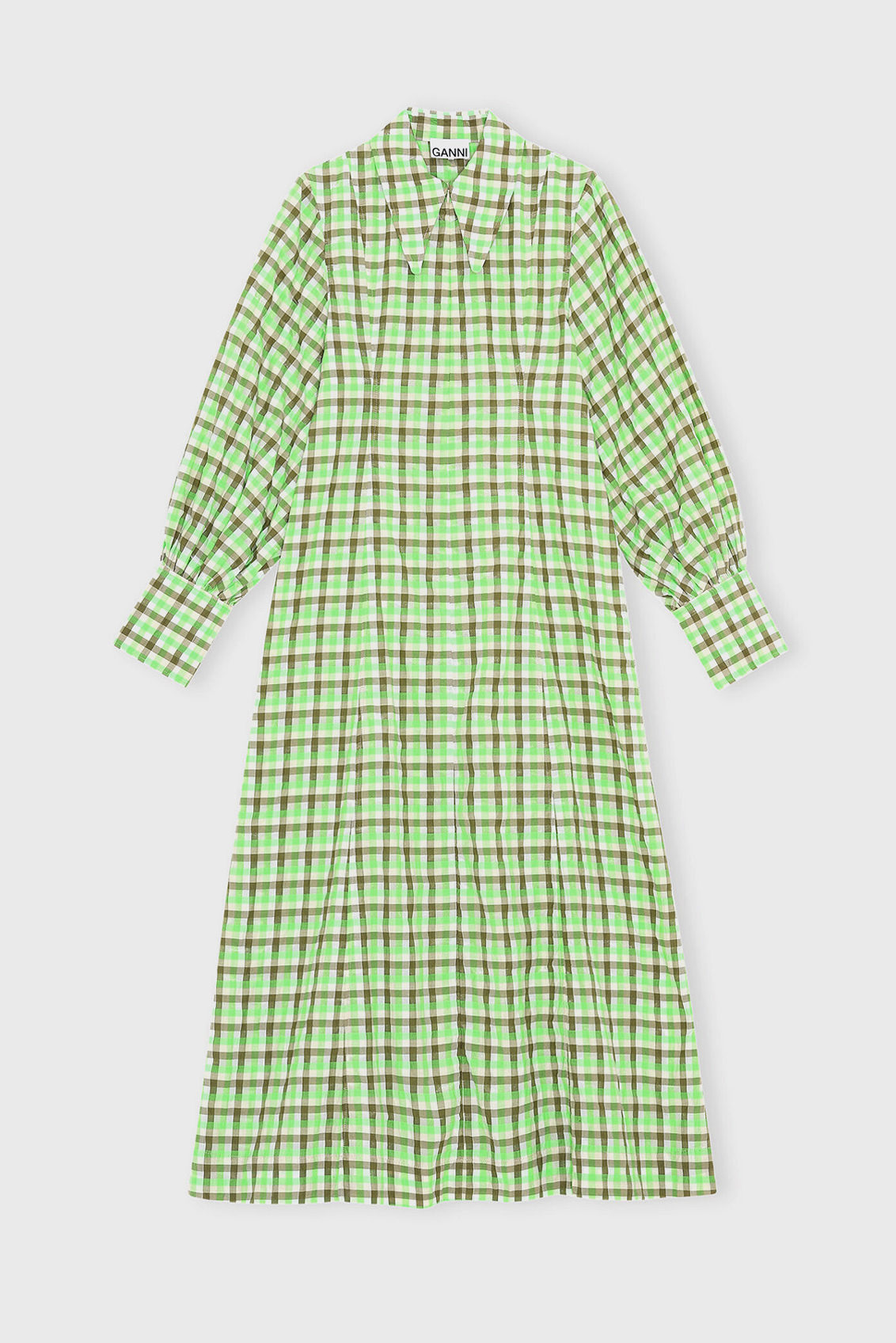 Ganni F6407 seersucker check Oyster Gray
Maxi dress in responsible seersucker, featuring dropped gathered shoulders and long cuffed balloon sleeves.

This piece is made of 38% recycled polyester and 57% organic cotton, which significantly lowers the environmental footprint of a garment. Using recycled fibers decreases the demand for virgin fibers, and organic cotton reduces water usage, greenhouse gas emissions, and the amount of chemicals used.
57% Organic Cotton. 38% REC Polyester. 5% Polyamide.