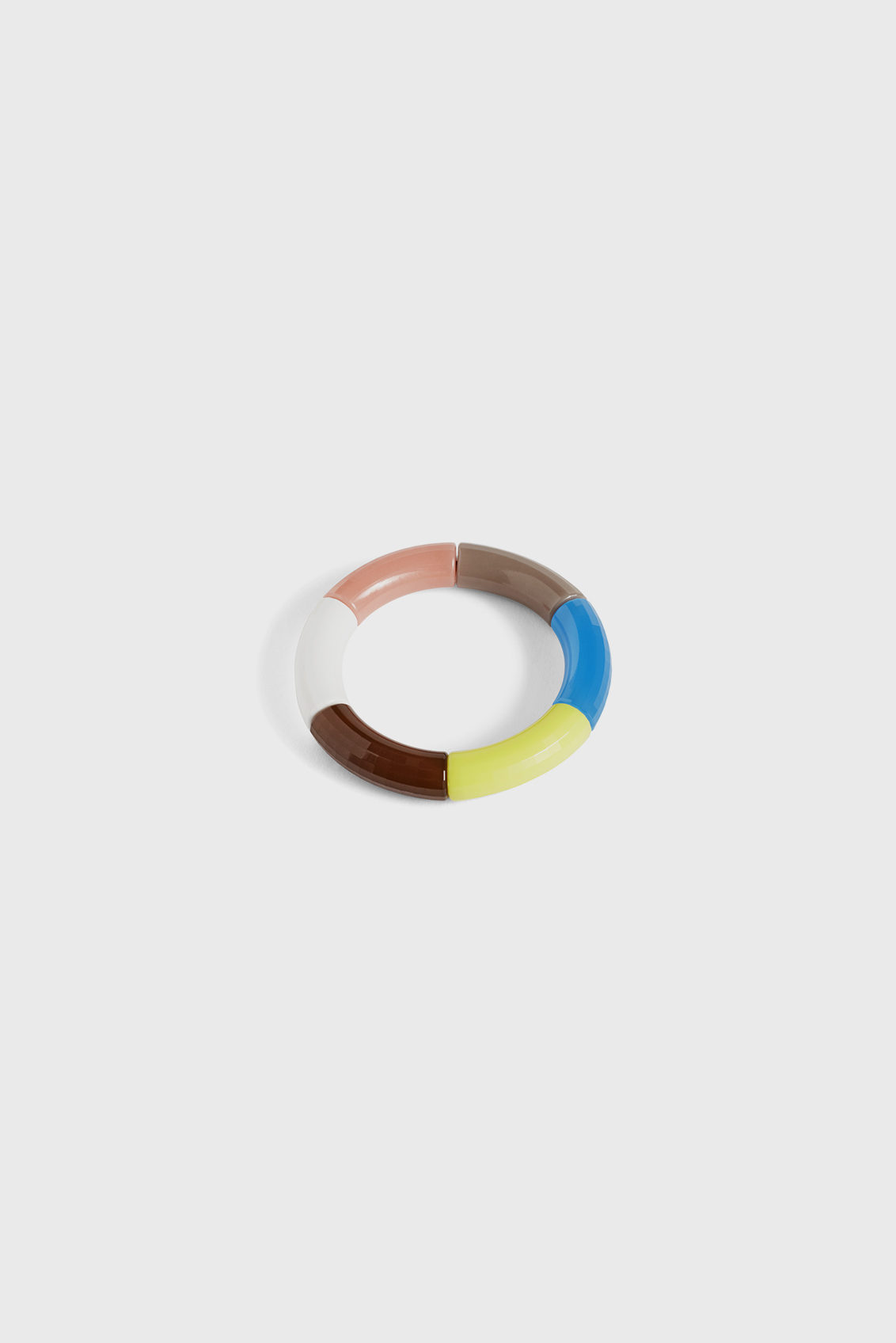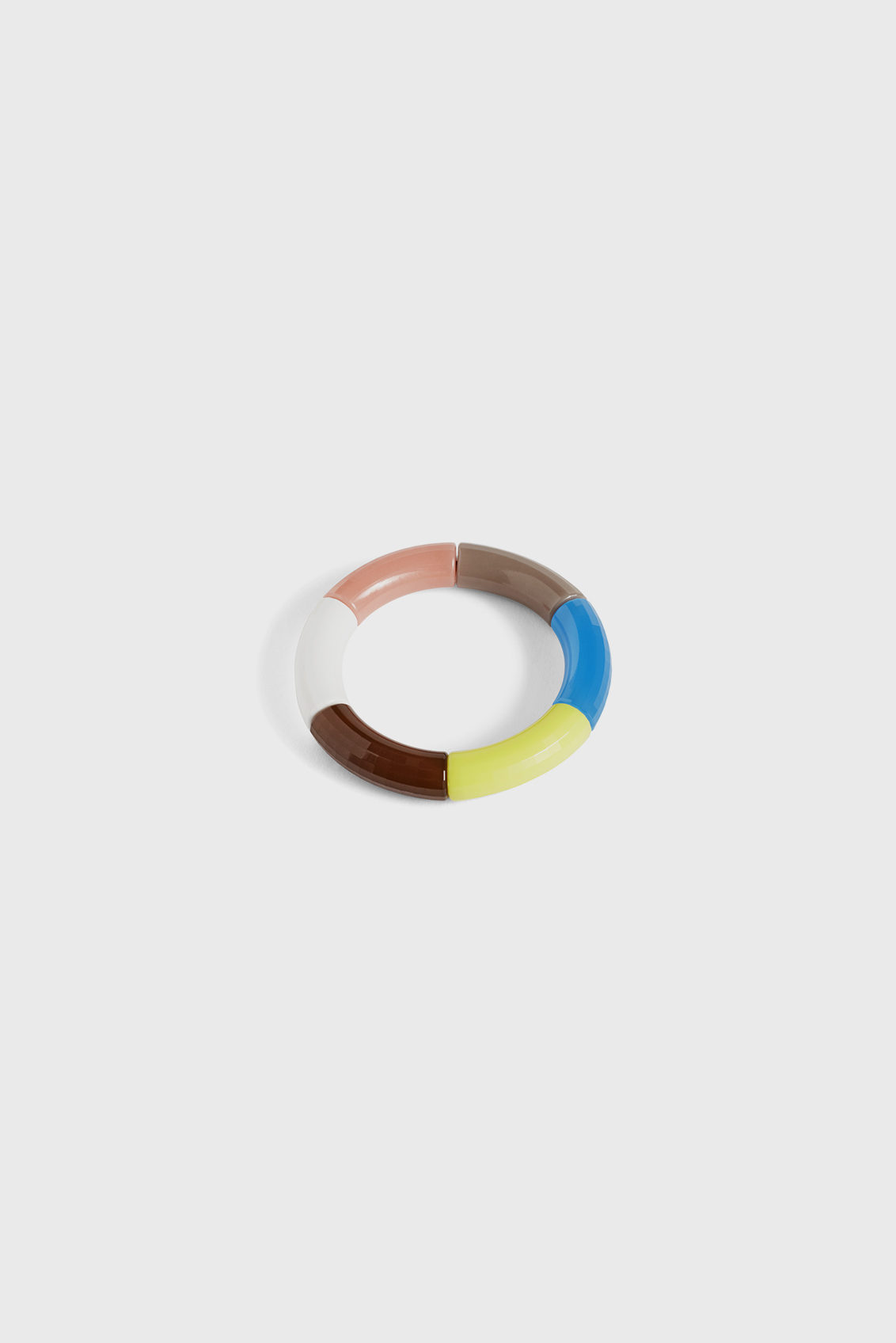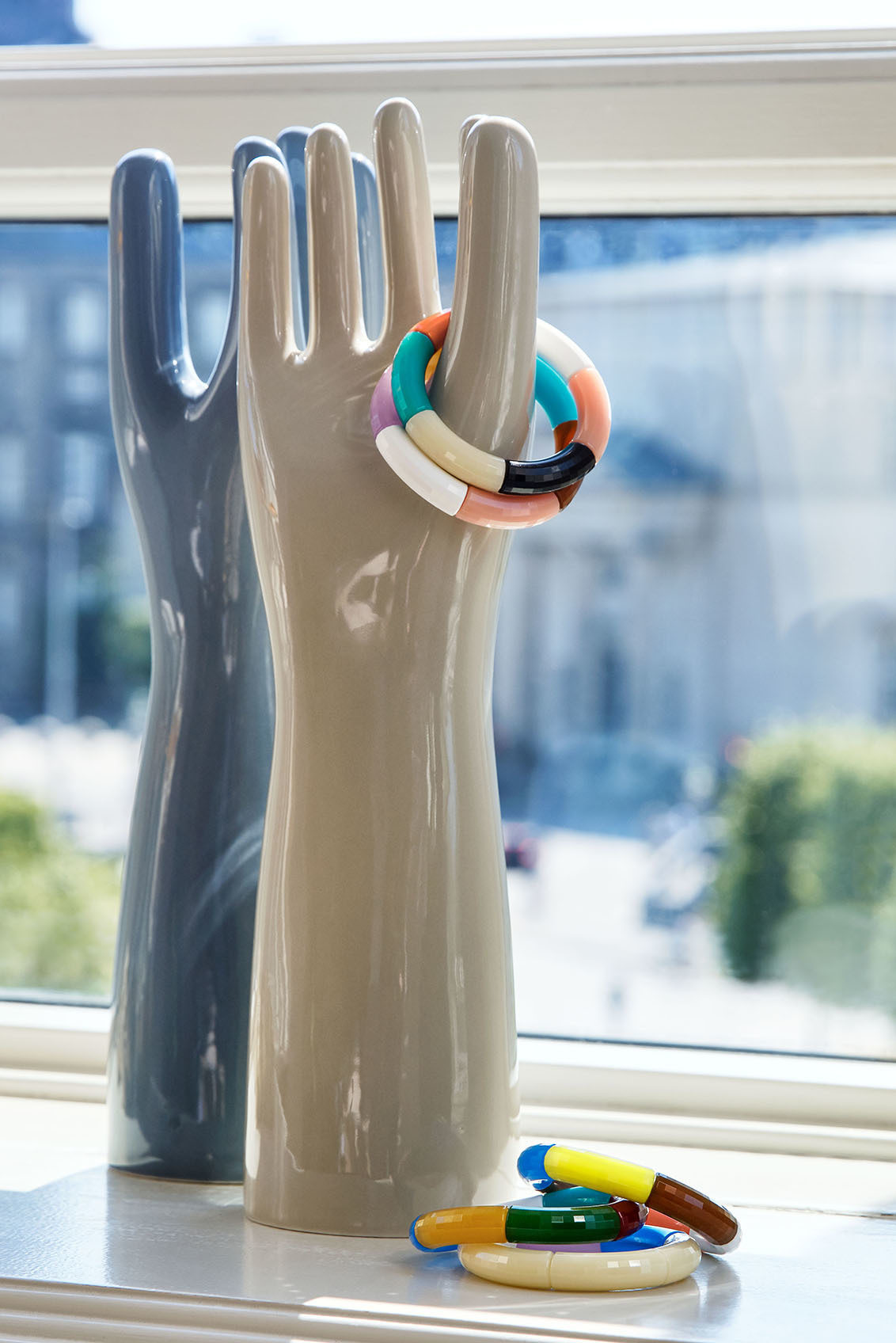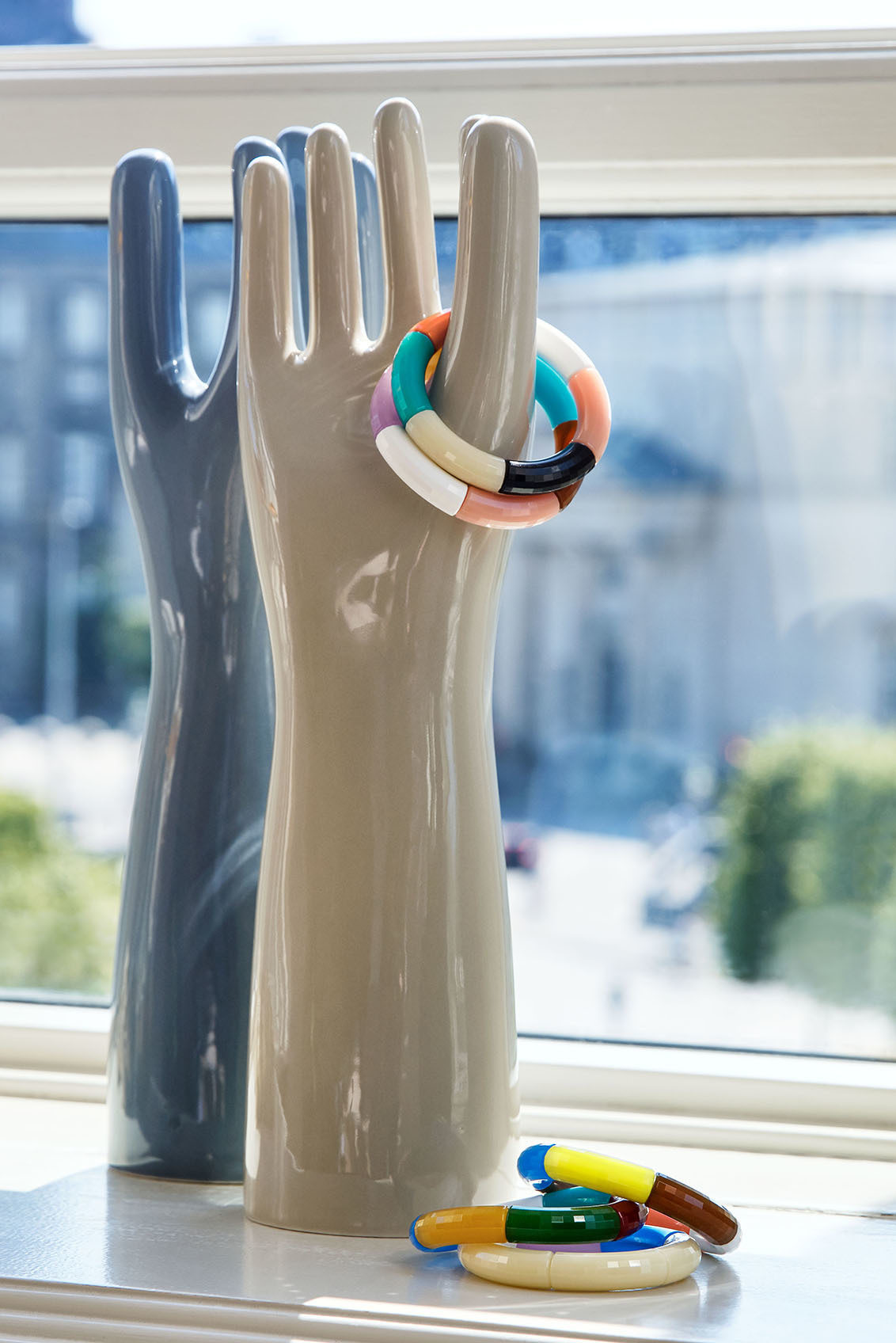 Hay kyoto tango x hay no.03
Kyoto Tango's exclusive edition of colour-blocked resin bracelets for HAY fuses muted and strong tones to create a unique and versatile accessory. Designed and produced in Denmark, the bracelets are available in five different colour combinations that can be worn individually or stacked beautifully together.
Ø8 X H1. Resin. Elastane.