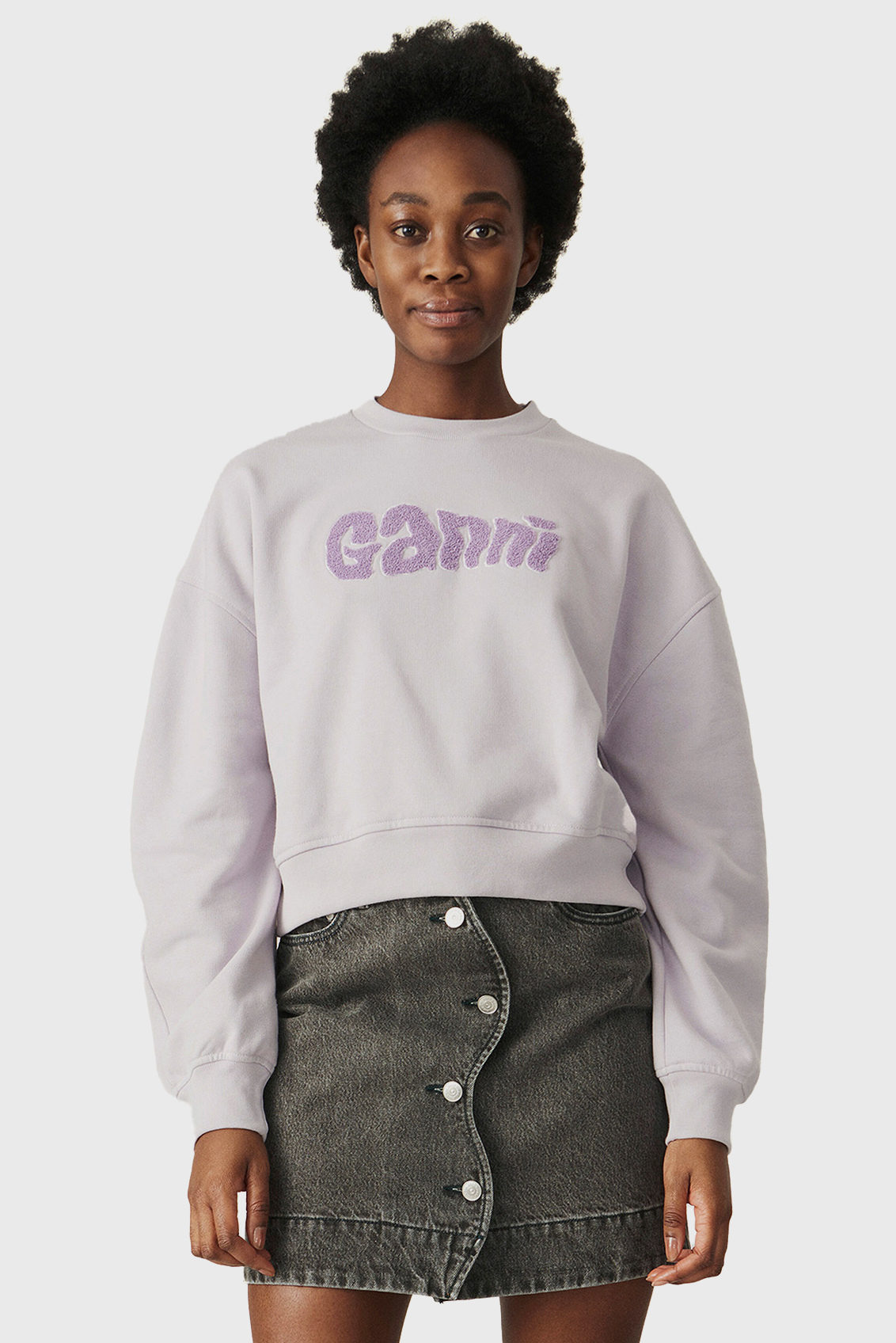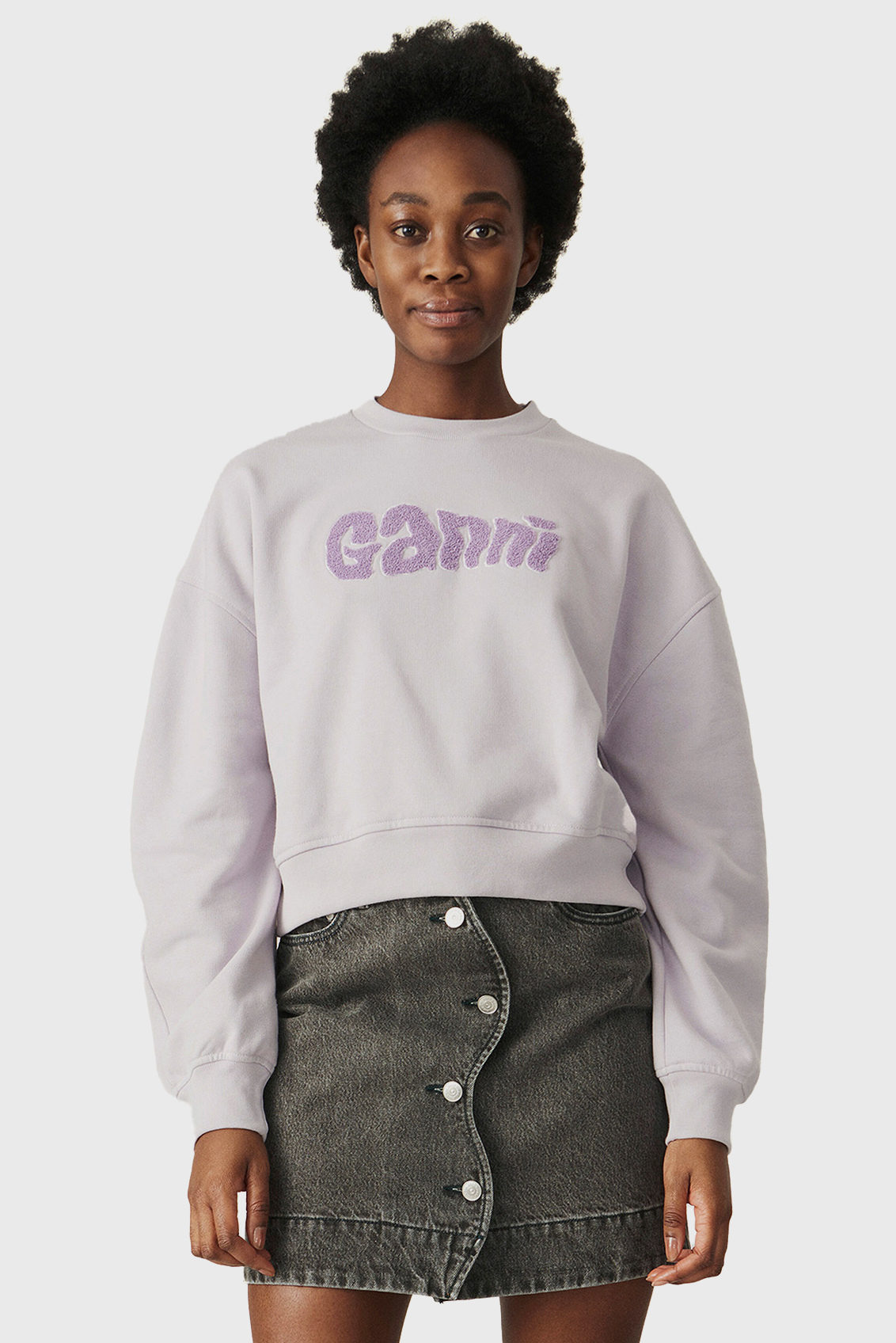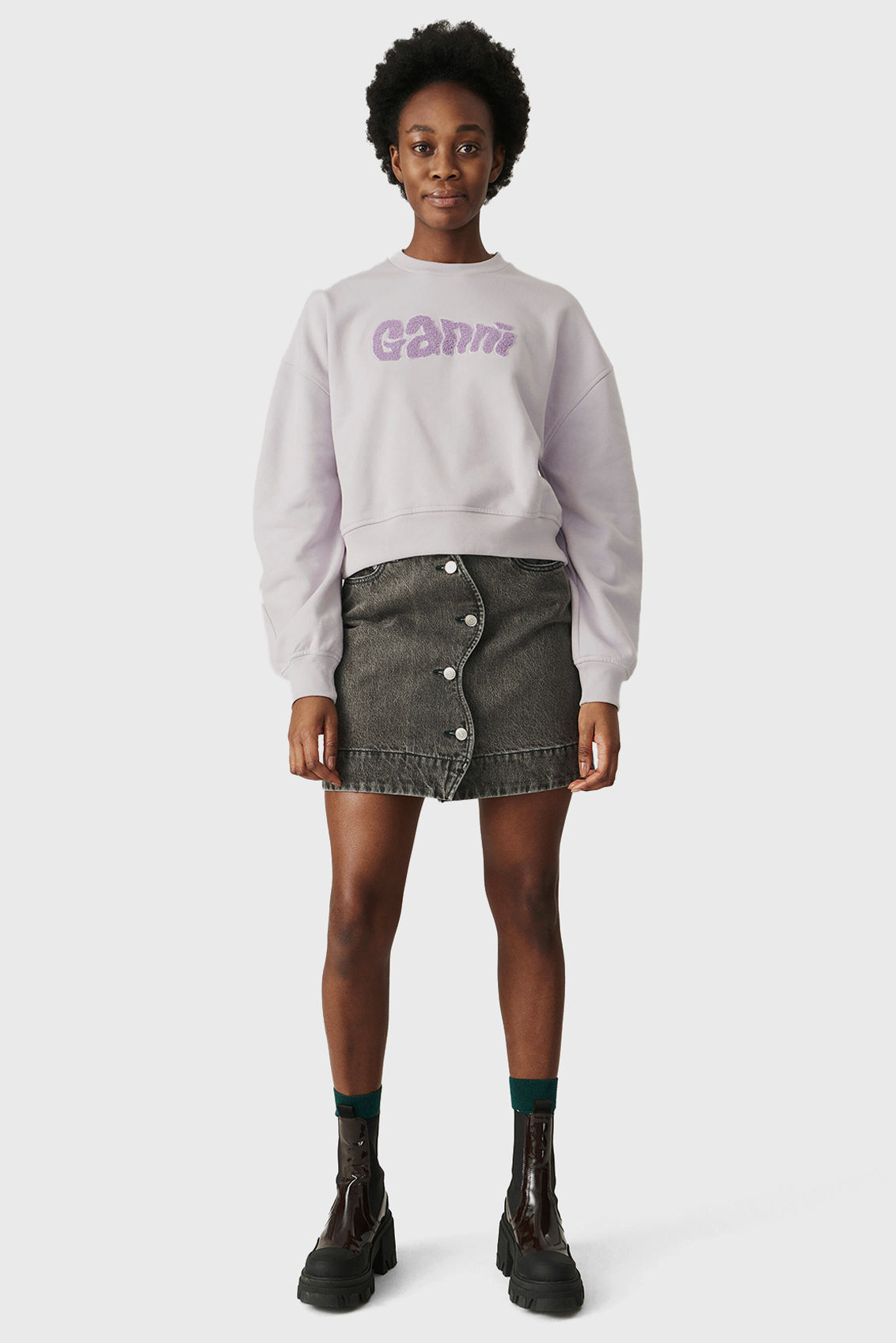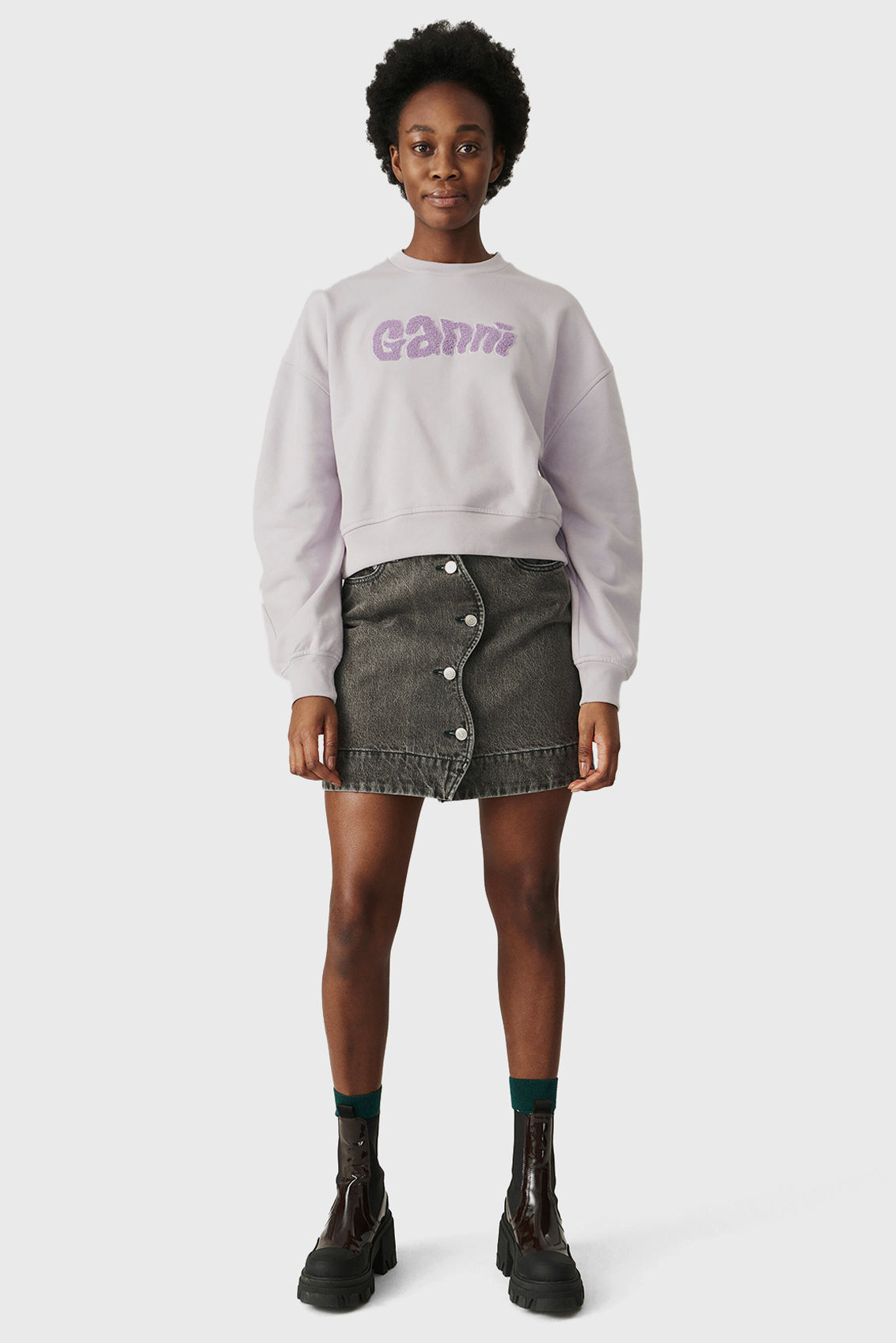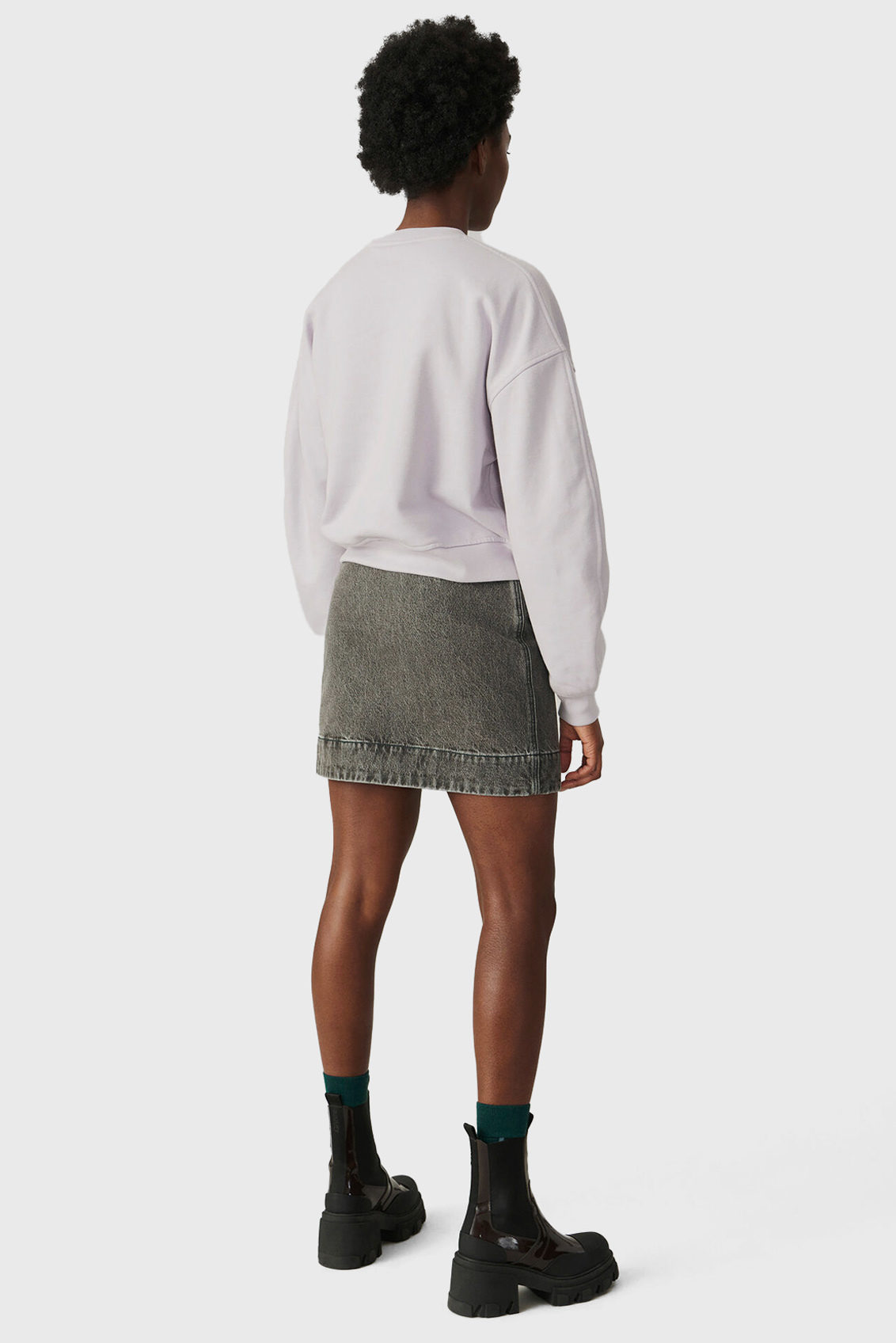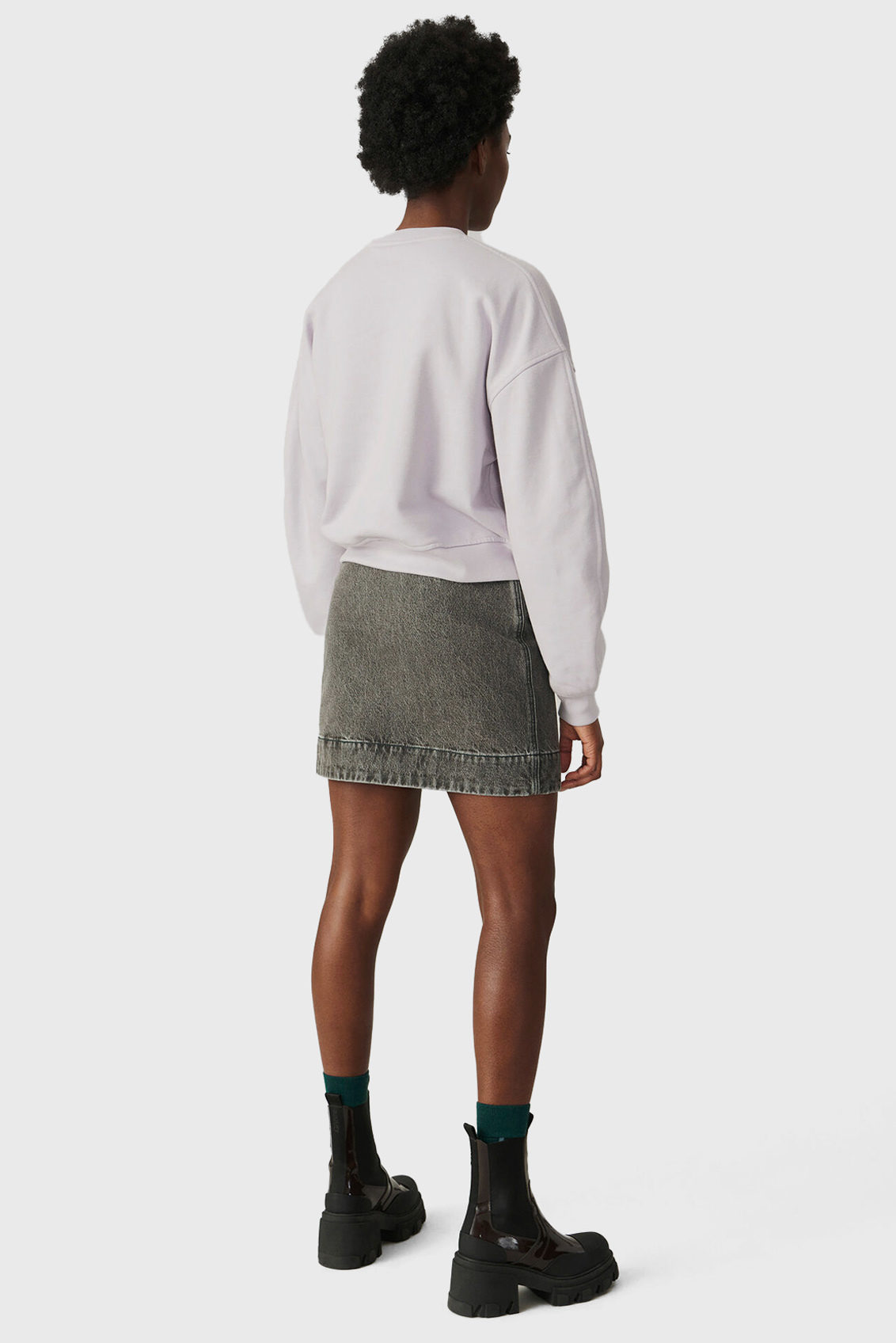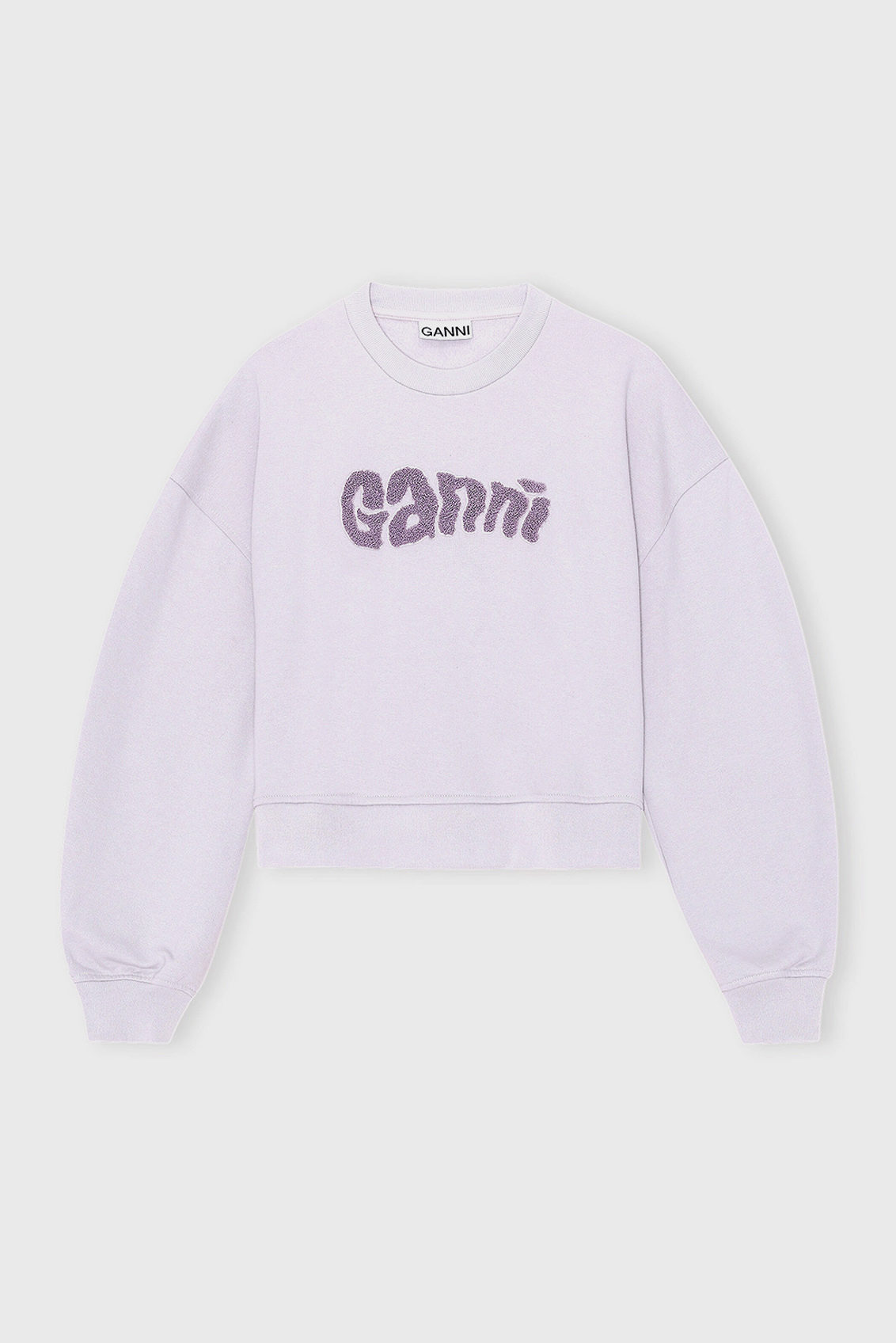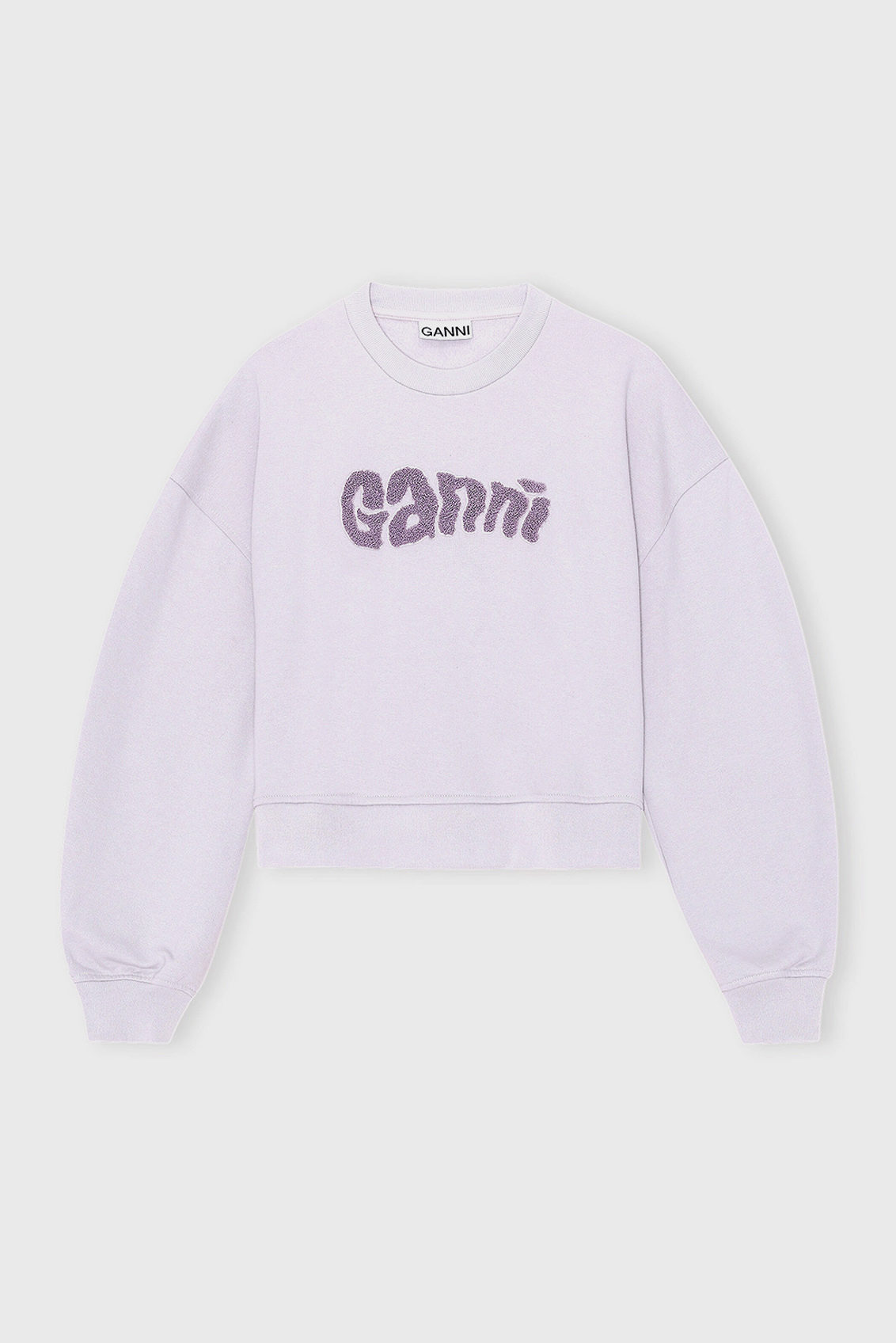 Ganni T2977 isoli Misty Lilac
Classic pullover sweatshirt in responsible isoli blend, featuring an embellished GANNI logo graphic.

This piece is made of 70% organic cotton and 30% recycled polyester. Organic cotton has proven a lower environmental impact than conventional cotton, as it reduces water usage, greenhouse gas emissions, and the amount of chemicals used.Using recycled fibers decreases the demand for virgin fibers and significantly lowers the environmental footprint of a garment.
85% Organic Cotton. 15% Polyester.